The Ambassador Program is designed to allow prospective students to connect with graduates of the online Master of Science in Project Management program. Our alumni Ambassadors are proud Trojans who excelled in their studies and have volunteered for the opportunity to speak with prospective students about their unique experience at USC.
After reviewing our Ambassadors' profiles, if you would like to request to speak with an Ambassador, please click the "Request to Connect" button and fill out the form. You will be put in contact with an Ambassador within two business days. Please be mindful of their time, and request to connect only if you are ready to speak with them in the coming week(s).
Our Ambassadors can speak directly about their experiences in the program. If you have questions about admission to USC Bovard College or the application process, please contact our Admissions team directly here, or by calling 877-426-8273.
---
Paul Webster '19
Track: 1-Year

Location: San Francisco, CA
Industry: Digital Trust & Safety
Job Title: Senior Project Manager
"Before starting the program, being a project manager was simply a job, but with the education I received at USC, I now see how project management is a career. The ability to bring my skills and experience to any organization and provide guidance and structure to their project management team is motivating to me. I want to use my passion to help make those around me better!"
---
Emmanuel Umoh, PhD, PMP '19
Track: 1-Year

Location: Dallas, TX
Industry: IT, Construction, Healthcare, Finance and Transportation
Job Title: Management Consultant
"To me, the most exciting aspect of the program were the faculty. They were highly experienced, knowledgeable, and engaged. They provided exemplary leadership that encouraged interaction among students and they imparted best practices through a variety of practical examples and case studies."
---
Liza Gutierrez '19
Track: 1-Year

Location: Glendale, CA
Industry: Themed Entertainment, Software Design
Job Title: Project Manager
"I experienced a complete sense of community. The program is built around communicating with your cohort. I interacted with my classmates on a daily basis throughout each week; I continue to do so now after graduation. It made the experience that much more memorable because we created a unified environment and a strong support system."
---
Kat Delong '19
Track: 1-Year

Location: San Francisco, CA
Industry: Technology
Job Title: Business Process Analyst, Change Management
"The flexibility of the program is the greatest strength. The program can be completed from wherever you are – all you really need is a computer and an internet connection. I was able to move into a project management role shortly before graduating, and I credit this program for giving me the education I needed to make the change."
---
Adam DeMille '20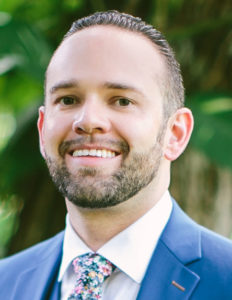 Track: 2-Year

Location: Long Beach, CA
Industry: Aerospace
Job Title: Project Manager
"This program allowed me to fully grasp the concept of project management and its applicability to various levels of management within any type of organization. As I progress through my career as a project manager, I can largely attribute this program to enabling me to better and more confidently manage large and challenging projects within my organization."
---
Ann Campea '19
Track: 1-Year

Location: Burbank, CA
Industry: Technology/Speciality Retail
Job Title: Senior Program Manager
"Before I started USC's MSPM program, I was unsure about the connection I would have from learning in a virtual classroom. What emerged was countless hours of project management related discussions that I shared with faculty and peers. I highly commend USC for establishing a platform that cultivates learning and such a tight-knit community."
---
Sirine Singsanong Bunkua '19
Track: 1-Year

Location: Downey, CA
Industry: Themed Entertainment
Job Title: Project Manager
"This program provides guidance on how to start a project, manage it through its challenges and successfully complete it. I learned how to manage project risks, create schedules and how to apply different types of project management to varying projects. I got promoted as soon as I finished, and I feel like I have so much more credibility now that I earned a Master's in Project Management!"