Human Resources – a Dynamic, Growing Field
Human resources (HR) leaders are employed in almost every business, sector, and non-profit. As new companies form and organizations expand their operations in this global economy, they need HR leaders to oversee and administer programs to ensure continuing success.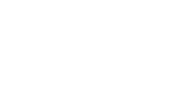 The Bureau of Labor Statistics lists the median annual wage for HR managers as $126,230 as of May 2021. HR professionals with a master's degree–especially those with a focus in human resource management–have the best prospects of gaining employment in competitive markets. The HR field is changing rapidly and needs creative, highly trained professionals who can meet crucial organizational challenges across the public and private sectors. HR functions now go far beyond recruiting, training, managing personnel policies and ensuring equal opportunities.
Today's HR professionals also must be prepared to facilitate company mergers and acquisitions, enhance productivity and quality, embrace information technology and big data, and even help ensure overall competitiveness in an expanding global economy. And tomorrow's demands will likely be even greater as this dynamic field continues to evolve.
No matter what changes the future brings, our online Master's in Human Resource Management will prepare you to meet these needs — so you will always have the confidence to achieve what's next.