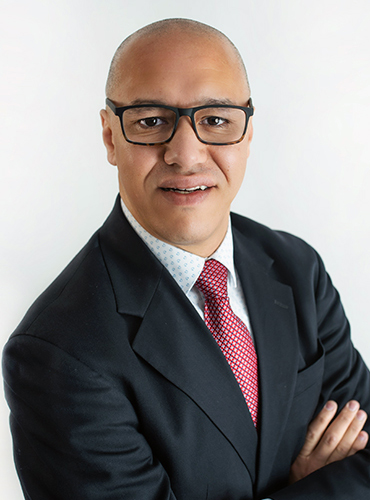 Hicham Jaddoud has over 20 years of hospitality management experience and is the Director of Hospitality Operations at Penn Entertainment. He previously served as Senior Director of Hospitality Operations at North Star Mohican Casino Resort and has held various executive positions with Sheraton Hotels & Resorts, Marriott Hotels, and Ritz-Carlton Hotel Company. Hicham has spent his career leading significant organizational change, managing all aspects of operations, and opening new properties.
Hicham earned a BA in hospitality & tourism management from the Université Nice Sophia Antipolis in France, an MBA in business management from Lindenwood University in Missouri, and a DBA from Georgia State University. His research focused on organizational behavior in the hospitality sector. He is certified in hospitality revenue management by the American Hotel & Lodging Association Educational Institute and Cornell University.
He has published articles on topics including employee stress coping, technological advances in the hotel industry, the economic impact of hospitality, and managerial stress. He was the 2019 American Hotel & Lodging Association Foundation research grant recipient in hospitality economics and has served on the boards of the Junior Chamber International and World Affairs Council.
Learn more about Professor Jaddoud in his Faculty Spotlight.