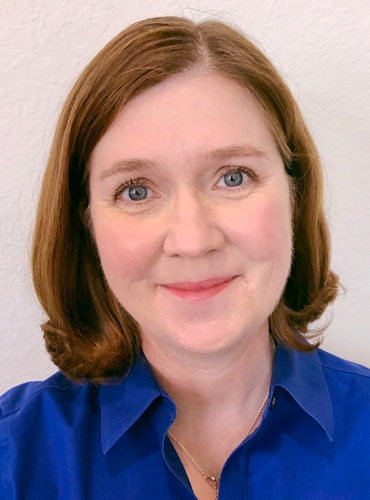 As a rear admiral in the U.S. Coast Guard, Tiffany Danko leads those who guard the safety of our nation's waterways and shores. With experience that also spans the U.S. Navy, national security and international affairs, she is an expert not only in the wide range of threats facing us today but also in how to prepare for the emergencies of tomorrow. She shares that knowledge with burgeoning preparedness leaders as an instructor in USC Bovard College's online MS in Emergency Management program.
Danko holds a doctorate in organizational leadership studies from Northeastern University and is a graduate of the U.S. Naval War College Command and Staff Program as well as the Joint Forces Staff College Joint Combined Warfighting School. Her service to the U.S. has earned numerous honors, including the Defense Meritorious Service Medal, Coast Guard Commendation Medal and Navy Achievement Medal.
Below, she discusses her professional inspirations and how the field of emergency management is evolving as it becomes increasingly important at all levels across the public, private and nonprofit sectors.
What motivated you to pursue a career in emergency management and homeland security?
​As a member of the Coast Guard, we're integral to the country's response and prevention activities in homeland security and emergency management. I had the opportunity to expand my own experience into more direct emergency management work some years ago, as the Coast Guard extended our work under FEMA's Incident Command System. With that, I've taken the opportunities that arose for real-world experience in management emergencies, from major disasters like Hurricane Harvey to longer-term responses like the COVID-19 pandemic.
Tell us about your work as a commanding officer. What are your guiding principles?
Being a commanding officer is a tremendous privilege — and an amazing responsibility. My guiding principles as a leader include operational expertise, following established guidelines and procedures, and honoring the Coast Guard's core values of honor, respect and devotion to duty. This means working as a team and as a leader — valuing the input of my personnel, respecting their expertise, and encouraging and supporting them as they work to gain skills and advance professionally and personally.
What are some of the biggest changes you've seen in emergency management during your career?
​The use of the Incident Command System and emergency management principles has greatly expanded in the last 20 years. Not only public service agencies but also private companies, healthcare facilities and others have recognized the need to be able to respond effectively and efficiently in the event of an emergency or major disaster. This has changed the field, which continues broadening beyond its origins and becoming a more common framework for so many other professions and organizations.
What are some of the biggest threats and issues facing organizations today?
​The pandemic has opened the eyes of many organizations to their need for contingency plans to manage potential emergencies spanning water main breaks, cybersecurity breaches and beyond. The challenge is moving beyond simply managing the pandemic response to looking at all possible crises and planning for those contingencies — something that emergency managers recognize is needed. Beyond that, the effects of climate change are already impacting our communities, from weather extremes to drought and rising sea levels. The need for long-term resiliency planning to deal with climate change becomes more pressing as these changes advance, and this affects not only communities and public service agencies, but also businesses, healthcare and many other organizations.
What led you to teach and develop experiential learning programs for the field?
​The chance to assist others with growing their professional skills is incredibly rewarding. Emergency managers with the education and skills to build resiliency in our communities benefit everyone.
Could you describe the need for well-trained emergency managers? In what sectors are they most needed today?
The need for resiliency and emergency preparedness is only expanding for communities, businesses and public service organizations. In particular, healthcare is seeing a tremendous growth in the need for emergency managers. Critical infrastructure sectors dealing with climate change, cybersecurity, global supply chain challenges and other concerns are also seeing a rapidly growing need for professional emergency management expertise.
What excites you most about teaching in the new Bovard College MS in Emergency Management program?
I'm very excited to bring an accessible graduate emergency management program to the region and beyond. I think this program serves a real need to provide advanced education for emergency managers and those concerned with resiliency and building stronger communities. And USC Bovard College's MS in Emergency Management ensures that this preparation is accessible for students regardless of where they are in the world or in life.
What activities do you enjoy in your leisure time?
I enjoy playing golf with my family and, because my teenage son is a competitive golfer, I spend a lot of time watching golf tournaments!
Learn more about the MS in Emergency Management program.